Greg Garrett
< Back to author list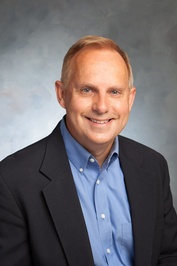 Greg Garrett is the Austin, Texas author of two dozen books of fiction, nonfiction, memoir, and translation. Like his literary heroes James Baldwin and Marilynne Robinson, Greg moves fluidly from fiction to nonfiction exploring the big human questions, and in his books, hoping to help his readers discover some answers of their own. Among his latest books are a book of conversation with his friend Rowan Williams, the past Archbishop of Canterbury (In Conversation), a lead trade title from Oxford University Press exploring our post-9/11 obsession with the zombie apocalypse (Living with the Living Dead, Starred Review in Library Journal), the tenth-anniversary edition of his searing yet hopeful memoir of depression and faith (Crossing Myself, featured on FOX News), and a novel retelling one of our great archetypal stories in the modern world of 24/7 news and social media (The Prodigal, Starred Review in Publishers Weekly). Greg's debut novel, Free Bird, was chosen by Publishers Weekly as a First Fiction feature, and the Denver Rocky Mountain News named it one of the best first novels of 2002. His other novels are Cycling and Shame. All have been critically acclaimed.
Greg is perhaps best known for his writing on faith, culture, race, politics, and narrative. BBC Radio has called Greg "one of America's leading voices on religion and culture," and he has written on topics ranging from spirituality and suffering to film and pop culture, written on U2, Harry Potter, American politics, and contemporary faith and practice. Greg's nonfiction work has been covered by The New Yorker, USA Today, The New York Times, The Los Angeles Times, The Globe and Mail, FOX News Radio, The Christian Science Monitor, BBC Radio, BBC Scotland, National Public Radio, CBS Radio, msnbc.com, DublinTalk Radio, The New Statesman, The National Review, Commonweal, Christianity Today, Vice, Playboy, Mens Health, and many other broadcast, print, and web media sources. Greg has written for Salon.com, The Washington Post, The Daily Mirror, Patheos, FOX News, The Huffington Post, The Spectator, Reform, The Tablet, and other print and web publications in the US and UK, and has spoken across the US and Europe, including appearances at the Edinburgh Festival of Books, the American Library in Paris, Cambridge University, Kings College London, Villanova University, Amerika Haus in Munich, the Greenbelt Festival in the UK, Google London, South by Southwest, Amerika Days in Stuttgart, and the Washington National Cathedral. Greg's current projects are a literary novel set in Paris against the backdrop of international terrorism, a book on race, film, and reconciliation for Oxford University Press, and a book on the wisdom of James Baldwin.
Greg is an award-winning Professor of English at Baylor University, Theologian in Residence at the American Cathedral in Paris, and an elected member of the Texas Institute of Letters. He lives in Austin, Texas, with his wife Jeanie and their daughters Lily and Sophia.
Books By Greg Garrett
Displaying all 2 products