Jeff Atwood
< Back to author list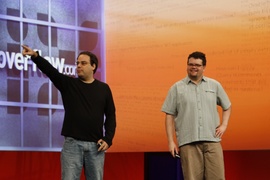 Jeff Atwood (1970) is an American software developer, author, blogger, and entrepreneur. He co-founded the computer programming question-and-answer website Stack Overflow and co-founded Stack Exchange, which extends Stack Overflow's question-and-answer model to subjects other than programming. He is the owner and writer of the computer programming blog Coding Horror, focused on programming and human factors. Atwood's most recent project as of 2012 is the development of Discourse, an open source Internet discussion platform.
No results
We couldn't find a match for these filters.
Please try another choose.