Philip Yancey
< Back to author list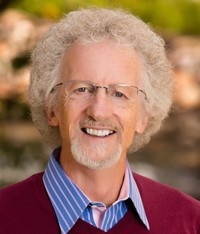 A native of Atlanta, Georgia, Philip Yancey earned graduate degrees in Communications and English from Wheaton College Graduate School and the University of Chicago. He joined the staff of Campus Life Magazine in 1971, and worked there as Editor and then Publisher. He looks on those years with gratitude, because teenagers are demanding readers, and writing for them taught him a lasting principle: The reader is in control!
In 1978 Philip Yancey became a full-time writer, initially working as a journalist for such varied publications as Reader's Digest, Publisher's Weekly, National Wildlife, Christian Century and The Reformed Journal. For several years he contributed a monthly column to Christianity Today magazine, where he also served as Editor at Large.
In 2021 Philip released two new books:
A Companion in Crisis
and his long-awaited memoir,
Where the Light Fell
. Other favorites included in his more than twenty-five titles are:
Where Is God When It Hurts
,
The Student Bible
, and
Disappointment with God
. Philip's books have won thirteen Gold Medallion Awards from the Evangelical Christian Publishers Association, have sold more than seventeen million copies, and have been published in over 50 languages. Christian bookstore managers selected
The Jesus I Never Knew
as the 1996 Book of the Year, and in 1998
What's So Amazing About Grace?
won the same award. His other recent books are
Fearfully and Wonderfully: The Marvel of Bearing God's Image
;
Vanishing Grace: Bringing Good News to a Deeply Divided World
;
The Question that Never Goes Away
;
What Good Is God?
;
Prayer: Does It Make Any Difference?
;
Soul Survivor
; and
Reaching for the Invisible God
. In 2009 a daily reader was published, compiled from excerpts of his work:
Grace Notes
.
The Yanceys lived in downtown Chicago for many years before moving to a very different environment in Colorado. Together they enjoy mountain climbing, skiing, hiking, and all the other delights of the Rocky Mountains.
Visit Philip online:
https://www.philipyancey.com
https://www.facebook.com/PhilipYancey
Catch his monthly blog:
https://bit.ly/PhilipYanceyBlog