Philippa Gregory
< Back to author list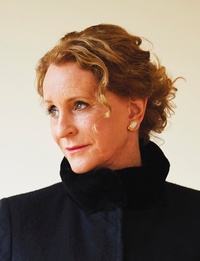 Philippa Gregory is one of the world's foremost historical novelists. She wrote her first ever novel,
Wideacre
, when she was completing her PhD in eighteenth-century literature and it sold worldwide, heralding a new era for historical fiction.
Her flair for blending history and imagination developed into a signature style and Philippa went on to write many bestselling novels, including 
The Other Boleyn Girl
and
The White Queen
.
Now a recognised authority on women's history, Philippa graduated from the University of Sussex and received a PhD from the University of Edinburgh, where she is a Regent and was made Alumna of the Year in 2009. She holds honorary degrees from Teesside University and the University of Sussex. She is a fellow of the Universities of Sussex and Cardiff and an honorary research fellow at Birkbeck University of London.
Philippa is a member of the Society of Authors and in 2016, was presented with the Outstanding Contribution to Historical Fiction Award by the Historical Writers' Association. In 2018, she was awarded an Honorary Platinum Award by Nielsen for achieving significant lifetime sales across her entire book output.
She welcomes visitors to her site
www.PhilippaGregory.com
.
Philippa's Facebook page:
https://www.facebook.com/PhilippaGregoryOfficial