Roberto Calasso
< Back to author list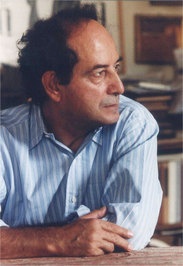 Roberto Calasso (1941-2021) was an Italian publisher and writer. He was born into a family of the local upper class, well connected with some of the great Italian intellectuals of their time. His maternal grandfather Giovanni Codignola was a professor of philosophy at Florence University. Codignola created a new publishing house called La Nuova Italia, in Florence, just like his friend Benedetto Croce had done in Bari with Laterza. His uncle Tristano Codignola, partigiano during the Resistenza, after the war joined the political life of the new republic, and was for a while Minister of Education. His mother Melisenda – who gave up a promising academic career to raise her three children – was a scholar of German literature, and had worked on Hölderlin's translations of the Greek poet Pindar. His father Francesco was a law professor, first at Florence University and then in Rome, where he eventually became dean of his faculty. He has been working for Adelphi Edizioni since its founding in 1962 and became its Chairman in 1999. His books have from 1990 been translated into most European languages. After a successful career in publishing he has become a leading intellectual.[citation needed]
He is the author of a work in progress, that started with
The Ruin of Kasch
in 1983, a book welcome by Italo Calvino, dedicated to the French statesman Talleyrand and to a reflection on the culture of modernity. This was followed in 1988 by
The Marriage of Cadmus and Harmony
, a book where the tale of Cadmus and his wife Harmonia becomes a pretext for re-writing the great tales of Greek mythology and reflect on the reception of Greek culture for a contemporary readership. The trend for portraying whole civilizations continues with Ka (where the subject of the re-writing is Hindu mythology).
K.
instead restricts the focus to one single author(Franz Kafka); this trend continues with
Il rosa Tiepolo
, inspired by an adjective used by Proust to describe a shade of pink used by Tiepolo in his paintings. With his latest book,
La folie Baudelaire
, Calasso goes back to the fresco of whole civilisations, this time re-writing the lives and works of the artists that revolutionised our artistic taste, the symbolist poets and impressionist painters.
His essaystic production is collected in a few books:
I quarantanove gradini
(
The Forty-nine Steps
, a collection of essays about major authors and thinkers in European modernity addressed to Pierre Klossowski and his wife). His Oxford lessons are collected in
Literature and the Gods
. In 2005 Calasso published
La follia che viene dalle ninfe
, a collection of essays on the influence of the nymph in literature, which is discussed through authors ranging from Plato to Nabokov.
No results
We couldn't find a match for these filters.
Please try another choose.