Sarah Bragg
< Back to author list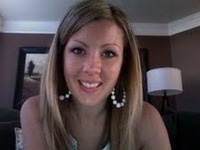 I have many roles. I am wife to Scott and mother to Sinclair. I am a writer and communicator. I worked worked in ministry for more than 10 years now. I am a communicator and author of the book, Body. Beauty. Boys. The Truth About Girls and How We See Ourselves. I travel and speak to women of all ages.
I have a Masters of Arts in Biblical Studies from Dallas Theological Seminary. I also work for the reThink Group developing student ministry strategy and curriculum called XP3.
I spend most of my time with my daughter. When I'm not caring for her, I enjoy reading magazines, watching HGTV and spending time with my husband. These days, I mostly like to read about decorating or organizing. I love reading my friends blogs, and I spend countless hours reading about how to take care of my daughter.
Overall, I want to spend time cultivating relationships: with my family, friends and God. I want to leave a legacy worth following.