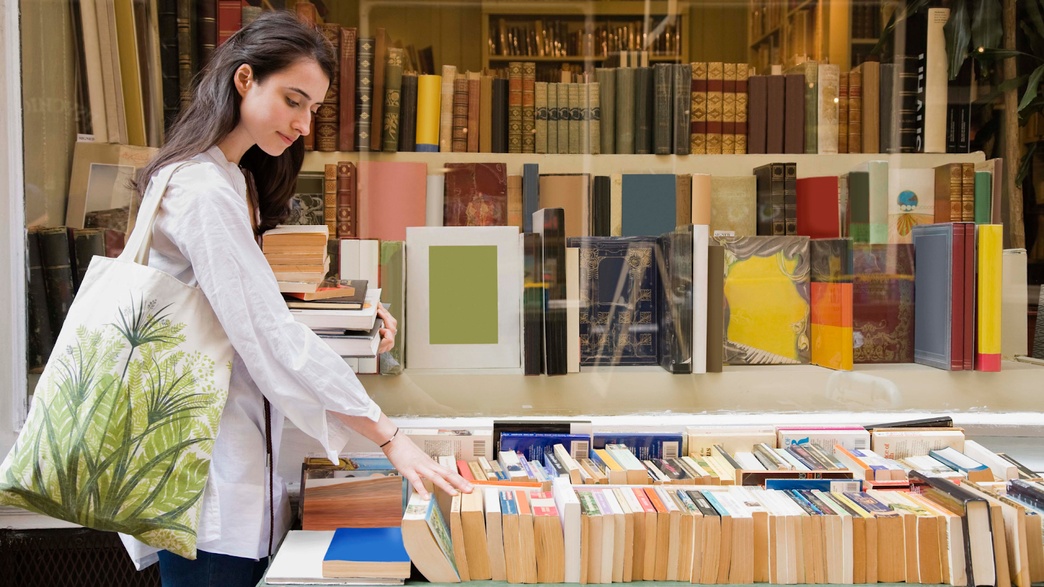 The 6 Best Places Where You Can Find Affordable Books
Posted on 5 Oct 2022 | Posted in StevensBooks Blogs | Posted by spree@stevensbooks.com
There's nothing quite like losing yourself in a good book. But if you're on a budget, it can be tough to find cheap books that are actually worth reading.
Everyone loves books yet hates how expensive they can be. You may be trying to save money, but it's hard when you still want to feed your reading habit. The good news is, there are plenty of ways to get your hands on cheap books.
If you're a bookworm looking for thrift finds, never fear! There are plenty of ways to get the titles you want without spending over your budget. Here are a few of the best places to discover your next read:
Online Bookstores
One of the best ways to find cheap books is through online marketplaces. You can usually get good deals on new books because they offer discounts or coupons for their customers or subscribers. You can also find gently used and preloved books for a fraction of the original price on these sites. Some online bookstores even specialize in collectible and out-of-print titles, so it's a great option if you're looking for uncommon books. No matter what type of book you're looking for, chances are you'll be able to find it at a great price on one of these online marketplaces because they have vast inventory of products. If you worry about shipping fees, they even have free offers and promos for that too! You can check out Stevens Books for affordable books and discounts.
Brick-and-Mortar Thrift Shops
Believe it or not, you can sometimes find books at your local dollar store and bookshops. These stores typically buy used books from customers and then resell them at marked down prices. They might not have the latest bestsellers, but if you're not looking for something specific and just want to browse for books that will spark your interest, they're definitely worth checking out. These brick-and-mortar stores are convenient because they are just a couple of streets away and you can physically see the books, touch them, scan through their pages, and determine their quality.
Discount Chain Stores
Discount chain stores are also worth checking out for deals on new and used titles. These stores typically have a huge selection of books at very low prices. They often have a buy one, get one deal on select books, clearance sale on popular titles, and discounts on overstocks and remaindered titles from major publishers. You can also find gift cards at a discount on various affiliate and partner sites.
Libraries
Don't forget about your local library! It's an obvious choice, but it's often overlooked. Libraries are an excellent resource for free or low-cost books. They typically have a great selection of books that are free to borrow and you can keep them for several weeks at a time. Most libraries also have periodic sales where you can snag books for bargain prices. These are usually well-organized and offer a wide variety of titles.
Independent Bookshops
Independent bookstores may also have some bargains, so you should visit them as well. They often have clearance sections where you can find marked down books. Moreover, many independent bookstores offer loyalty programs that allow you to earn points or discounts on future purchases. Plus, you can usually trade in your old books for store credit, which can be used to buy other books on their shelves. You'll not only help a small business thrive, but you can also get good deals on good titles.
Garage And Community Yard Sales
These are great places to find deals on used books. Used books are often much cheaper than new ones, and you can often find them in good condition on garage and community yard sales. You never know what you'll find, so it's always worth taking a look. Just make sure to inspect the books before you buy them, as some may be in poor condition. With a little patience and some luck, you should be able to build up an impressive collection of books without spending a lot of money.
Whether you're looking for new release hardbacks or used paperbacks, these 6 book stops have got you covered. You can save more money and keep your shelves stocked at the same time.
If you're still searching for a place where you can get great titles without emptying your pockets, then visit Stevens Books. There are affordable new and used books for your perusal, and we even have discounts in store for you!